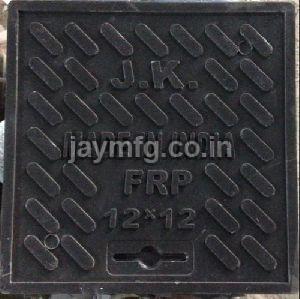 Things that are present in our everyday life can hold immense significance for many. One such is the manhole. Though most people do not put enough importance on the uses and need of good and well-placed manholes, people also tend to forget about manhole covers. Manhole covers are the plate that covers the manhole. It is removable and can be removed from time to time. The main reason to use a manhole cover on top of a manhole is to avoid and stop accidents of people or things falling into the manhole. Manhole covers are available in the market in a variety of types, shapes, and classes based on their utility and placement.
Manhole cover manufacturers in Rajkot need to put special importance and lookout for the best quality products to be sold in the market because of the high rate of dependency manholes have. Manholes are a vital component when it comes to water supply, sanitary system, or even with any basic underground utilities. Hence manhole covers are extremely essential to maintain and keep up with the work of the manhole itself. In various countries abroad manhole covers are even an outlet for people to show off their artistic skills where anyone can find colourful manhole covers resembling various parts of their culture.
Most people fail to realize that manhole covers are more than just a simple lid that covers large holes on the road. They are specifically designed with the latest techniques and technologies to adapt to those of the manhole. Various manholes have different demands which need to be fulfilled depending upon the purpose of application. Below mentioned are few types of manhole covers available in the market –
• FRP manhole covers
FRP or fibre reinforced plastic was invented to replace old manhole covers that were usually made of PVC or cement. PVC or cement manhole covers were not sustainable enough when it came to carrying enough loads. FRP manhole covers are the best possible solution to completely eradicate this. One of the best features of an FRP manhole cover is that it can be e customised into any shape required. Be it a rectangular manhole cover square or even a circular manhole cover, FRP manhole covers are available for all. Due to its high resistance offload, it can be used for light, standard, medium, and even heavy-duty. A light-duty e manhole cover can hold up to five tons in weight and is smaller in size whereas the medium-duty manhole cover can hold up to 10 tons of weight and is the perfect option for any e normal traffic road and the heavy-duty manhole cover can sustain up to 20 tons and is perfect for roads that experience heavy traffic with bus and trucks daily.
• Steel fibre reinforced concrete manhole covers
Most manhole cover manufacturers in Rajkot understand that steel fibre reinforced concrete manhole cover or SFRC covers are used in container depot, stacking docks, transport terminals, and factory compounds. The technology used to make such manhole covers is different from that of any other due to their functionality. Their durability is way higher in comparison to that of any other kind of manhole cover. They are also available in the market as light, medium, and heavy-duty having a load capacity that ranges from 3 tons to 20 tons, and are also available in various sizes and frames.