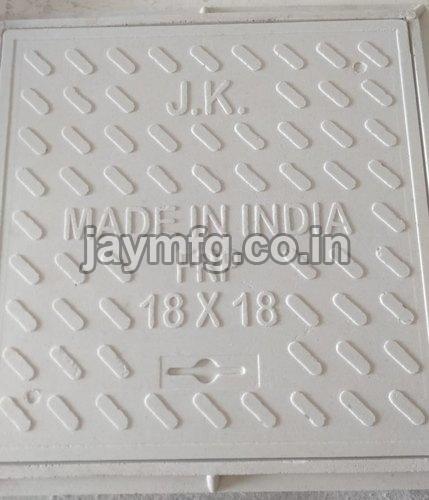 The problem of the drainage should be addressed as quickly as possible, as they can result in costly damage if they are not repaired at the right time. FRP Drainage Cover can assure for the right solution.
When it comes to the drainage, it is base on the property functionality and the use of the best quality stuff and the right drainage solutions can save more money down the line, decreasing the requirement for premature maintenance and refurbishment.
The buyers of the property are detecting customers, who hope for the best level of design and quality. Meanwhile, drainage sometimes goes 'unseen' by an owner of the property until something wrong, selecting the right design and solution can assist to prevent the problems. You can take a good example of surface water management; you can avoid leaf and debris getting into the channels of the drainage and results in a blockage, the prime reason for pooling.
FRP Drainage Cover is prepared by using the best thermoset stuff for a high level of durability. The material includes the cross-linked polyesters merged with Fibreglass reinforced materials to maintain against wear-n-tear for heavy load vehicular transfer. It is about 35% lighter as compared to the old Precast Concrete and Cast Iron covers. It gives up to 5 times more compressive power. The resilient stuff withstands constant contact to weather or sun without making any sacrifice with the aesthetics or security.
Let's discuss some of the main points for choosing FRP Drainage Cover:
• No chances of theft and simple to handle. Free from any risk due to lightweight.
• Remains free from any sort of rust due to sewage, chemical, and rainwater.
• Assures for a long life as it doesn't corrode and has a high impact struggle.
• Elevated on aesthetics. The covers are self-colored and don't need periodical painting for maintenance.
• The pigments are created in the stuff and UV stabilized. Therefore, there is no peeling or even color fading in the presence of the sunlight.
• Resistant to severe temperatures.
Yet another important feature includes integral lifting keys, top galvanized steel, designs which end the jamming of the cover direct into its flanges and frame which assist with solid bonding of the frame to the basis, can all add price to an experience of home owner's. FRP Drainage Cover Suppliers assures the timely delivery of the placed order.
A definite sign of a blockage or difficulty is a horrid odor. The usage of sealed and locking cover designs does not just stop the odors from escaping but also gives additionally added security besides gaseous or liquid access. The initials stand for correcting the problem is finding the real cause. A reliable and experienced grading contractor will normally visit your site at no cost and find the main reason for the problems. He will explain what things should be done and give you the right estimates of what it will take to repair the problem of the drainage.