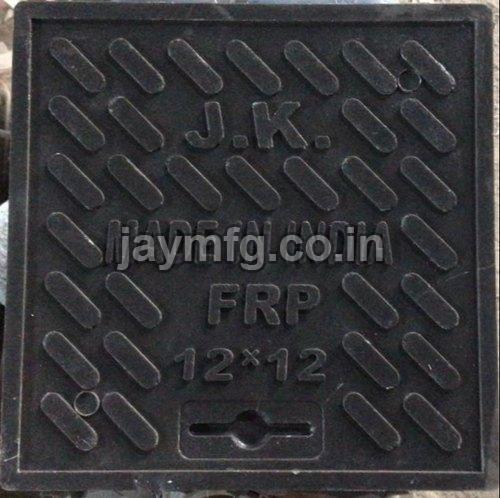 Manholes are considered to be an important construction element, which is meant for a number of functions. They permit the maintenance workers to enter the underground piping and telecom lines laid out under the roads. Furthermore, these manholes are also an access point for the meters that count the flow of liquid in the sewer lines. However, these manholes need to be covered properly so any person crossing the road or walking on the footway might not fall into it by mistake. Every year, hundreds of accidents are reported because of the open manholes on roads, during the season of winter and rain. Due to the low visibility, many people riding the bikes, cycles, hand pulled rickshaw, etc. fall into these manholes. It is not only the duty of the government but our responsibility too as a citizen to report any open manhole to the concerned authorities on time to avoid any mishappening. Manhole covers, made of Heavy duty FRP or PVC are strong and durable enough to handle acute pressure and weight of huge vehicles like trucks, buses, cranes, etc. These covers tend to last long, as compared to those made by using other materials. A quality manhole cover can restrict the sewage water from flooding on the road and blockage of sewers as well from garbage. This is where the manhole covers come into play vital.
Why buy precast manhole covers?
These manhole covers come in numerous designs and materials. Every type of cover offers a different set of features and advantages. Apart from the dimension of it, whether round or square, big or small, the material used in its making is of prime importance too. Manhole cover can also be made from metal, yet concrete is a popular alternative.
Heavy duty FRP manhole covers are very sturdy and durable. These are reinforced to withstand the constant pressure like air traffic or highway traffic. These covers can also accommodate virtually any type of pipe.
Also, these manholes are often used as a primary part of modern culvert systems. This type of system is capable to deliver superior waterproof performance, specifically when compared to steel or other materials.
Any manhole is typically installed about 500 feet underneath the ground level where the lateral forces around the surface react equally, hence causing pure compression. In such conditions, concrete materials are thus ideal.
Some of the attributes of a quality Heavy duty FRP manhole cover are as follows-
Robust structure
Dimensional accuracy
Crack resistance
High strength and durable
Long life span
High temperature tolerance
Corrosion free
Efficient functioning
Superior performance
Trouble-free usage
Easy to maintain
With all these qualities, manhole covers are termed as the most reliable covers. If you want a customized solution, ask reputed concrete manhole cover manufacturers in Rajkot. There are many that support with
The best manhole covers
Customized solutions
Reasonable offers
Wide clientele base
Timely delivery assurance
All these promises make any manhole cover manufacturers in Rajkot reliable one to get in touch with.