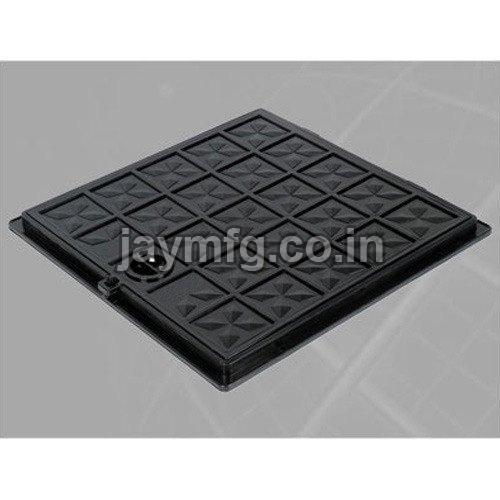 PVC manhole covering from PVC manhole cover manufacturers India is an alternative to the conventional manhole cover, but they are lighter but very robust and sturdy. The removal of manhole covers is faster and also safer. They are a good option for irrigation systems, drainage channels, water treatment systems, and other installations that require daily connectivity to sewage systems.
It may appear confusing at first if you are looking for the best kind of manhole covers for the field in which you work. However, when you search, you probably have some criteria like cost, longevity, and also how they fit with the field in which they are put. Composite manhole coverings will support you with all these things, and far less maintenance is needed than other forms. Understand about investing in these manholes for a variety of reasons:
Less Theft:
Theft is much more often than the world thinks. One of the main benefits of composite covers, therefore, is that they do not have a scrap value, which prevents theft. Money invested would be a no-nonsense approach, especially considering the fact that this form of coverage lasts for 30 years. In comparison with cast iron coverings, this is particularly obvious because they need great maintenance and have a high scrap value.
Resistance To Most Chemicals:
PVC manhole covers have always been chemically resistant including most acids, bases, as well as other chemical products. They do not collapse or deform over time, which would in areas of great moisture or corrosion become especially beneficial. When they're sealed, they remain both scent secure, and fluid-tight, and thermoresistant. Lifting accidents are quite rare as they're so light. Traditional coverings of manholes are thick and constructed from cement or cast iron, making them very heavy and sometimes unsafe for movement.
Non- Conductive:
They are also better in that aspect since they are non-conductive. For instance, whenever an individual stepped on a manhole cover in 2004, in New York City, she was electrified. This would not happen if the cover made of PVC since it is not metallic and non-conductive. When required, the covers could also be sealed. It is very flexible and can accommodate many circumstances in which conventional handle coverings are not feasible or as functional and are increasingly found in many locations around the world where they are ideally suited for a given application.
Excellent Strength To Weight Ratio:
While the conventional manhole cover is very solid, it is extremely heavy and is prohibited because of its weight in certain places. They are difficult to handle manually and they can become a danger in environments where they have to be shifted frequently. PVC manhole cover offers an excellent strength to weight ratio and has grown popular around The world, with traditional manhole robbery and laws often restricting weight maximisation of physically handled materials.
Final Words:
As described, these covers are extremely long-lasting. Regardless of the weather or load, it takes about 30 years with very low maintenance. That saves you a lot of money in the process, allowing you to concentrate on other ventures.